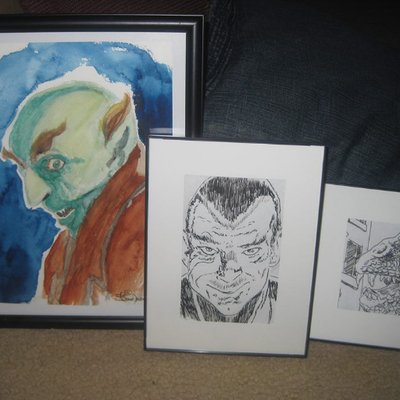 DOC
INTER-FAN PRODUCTIONS INK!
CEO/Editor
Illinois
inter-fan.org
 I am an avid comic and art supply collector. I started doodling as a
teenager and did homemade comics. I joined INTER-FAN PRODUCTIONS INK in 1983 and took over as manager since 1986 .As head of IF I have self
published some small press comics and co-ran two local conventions called INTER-FAN Jam in 2007 and 2008. Started Spiral Artwerks in 2013 and started doing illos of pop-culture icons related to sci-fi, horror, serials TV and movies. Web address is www.inter-fan.org. My artwork is in the Section called Spiral Artwerks.